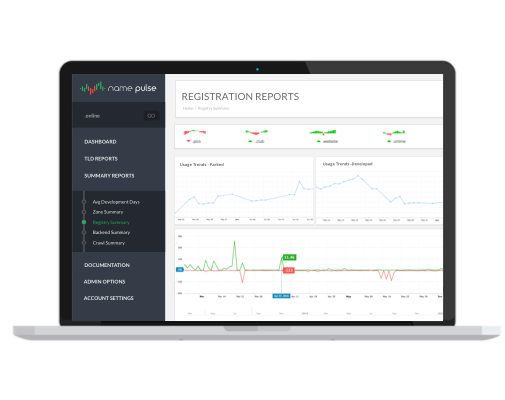 Unique & Consistent
All of our reports are generated continuously, every day, throughout the day.
We combine registration data, development data and market trends to deliver a clear picture of nTLD performance.
We understand the importance of consistency and accuracy.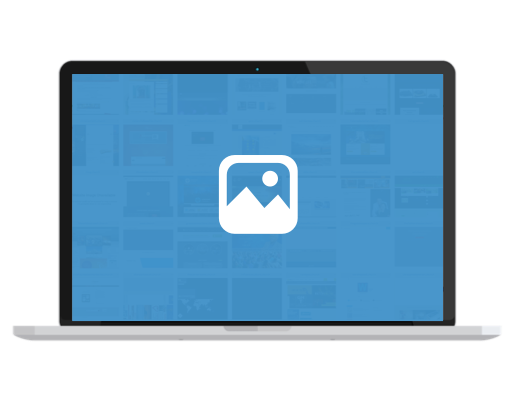 Snapshot Previews
Tired of seeing the nTLD world through spreadsheets?
Quickly review and evaluate TLD content with our SnapShot Mode. Discover developed sites you never knew existed by .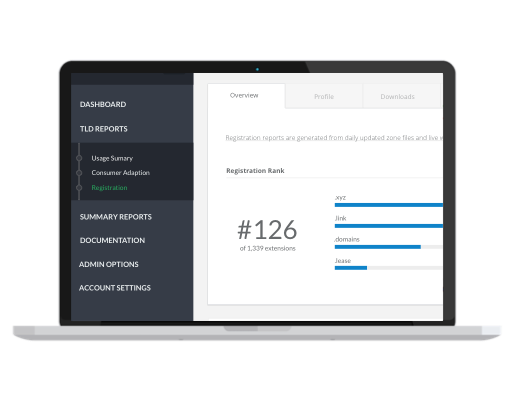 Competitive Reports
Monitor the performance of your extensions or your competitors. Discover the effect of advertising campaigns and marketing on domain registration and development.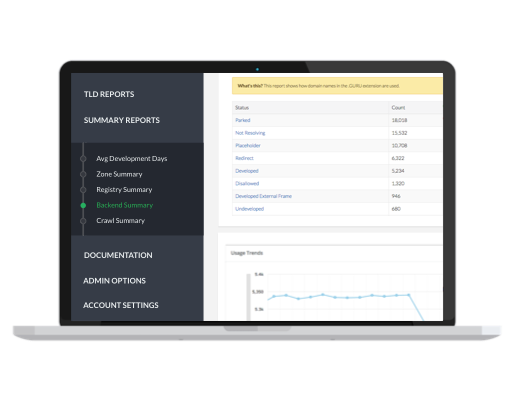 Summary Reports
Access rollup reports that summarize the performance of all domains across all nTLDs. View global adoption trends and discover top performing extensions.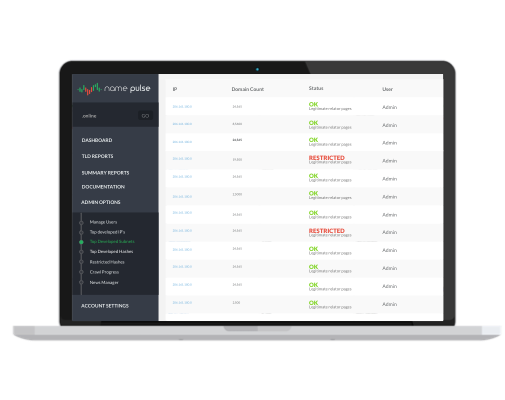 Tools and Downloads
Access a wide array of powerful research tools and downloadable datasets designed specifically for registry operators and domain name investors.